Guest-Generated Hashtag Mosaics
Drive social reach and brand engagement at your next event.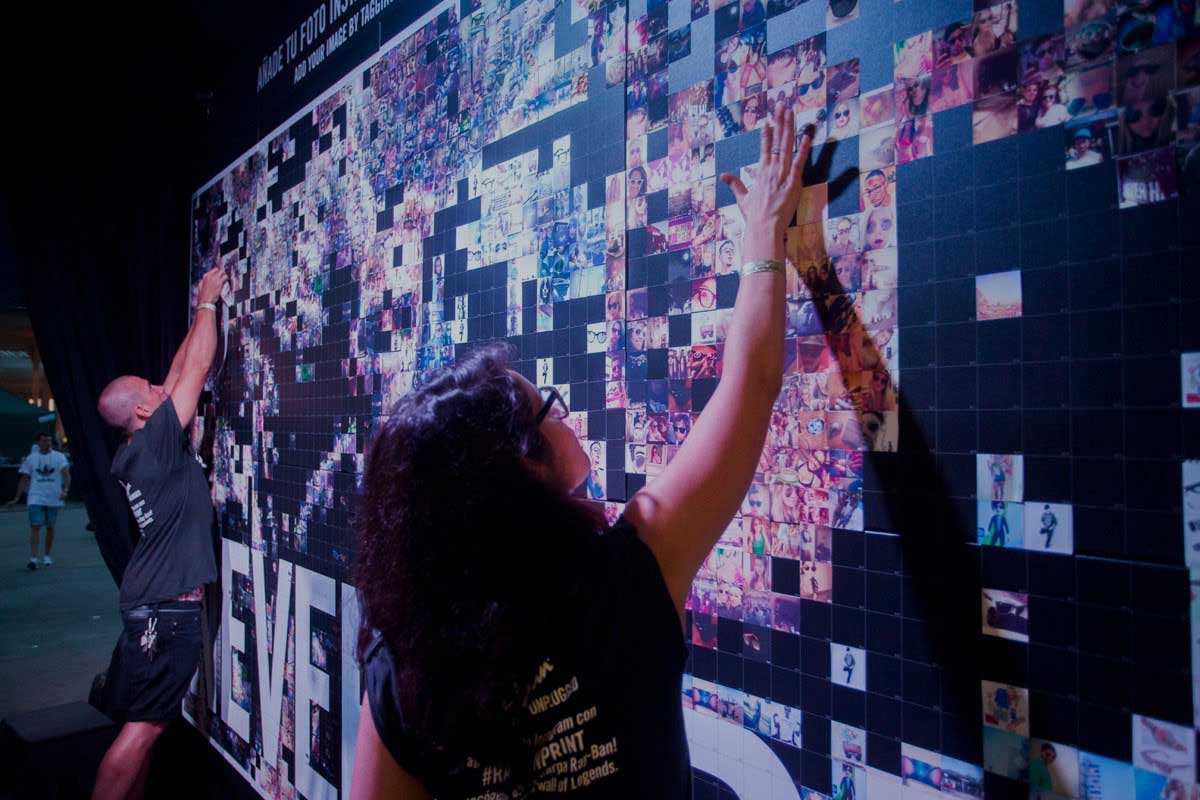 Invite guests to participate and create a billboard-sized work of art – live and in real-time, powered by your event's social media hashtag. Reach new audiences and turn your activation into opportunity one photo at a time.
User-Generated Content.
Participation is simple. Guests and fans use their own phones, Instagram and Twitter accounts to easily contribute to the mosaic and share their experience with their own friends and fans.
Your Experience.
You want your activation to be perfect. So do we. Every step of the way we provide expert guidance, service and support to make your event a success. Be confident that your brand is in the right hands.
Measure ROI.
Every mosaic photo is an opportunity to engage existing fans and reach new ones. We provide a detailed analytics report of key metrics to measure success and identify valuable new opportunities.
How it Works
Create a one-of-a-kind work of art one photo at a time.
Smile and Snap.
Your guests snap photos using their own phones and devices from anywhere at your event. From candid moments to big brand spectacles, attendees organically capture your entire activation.
Tag and Post.
Attendees post their photos and videos to their own Instagram and Twitter accounts, and add your event's unique hashtag in the caption – sharing your brand and campaign message with friends and fans.
Print and Place.
Photo stickers are automatically printed and hand-placed in matching mosaic cells. As the mosaic image reveals itself, onlookers are encouraged to take part with their own social contribution.
"I did this at my event last week for 1,500 IT audit professionals. Our event hashtag, #NACACS, had a reach of 11 million, and our engagement increased by 166% YOY!"
Carly N., Manager, Social Media
ISACA
"Our clients at IBM were extremely pleased with the activation and event attendees where excited, intrigued and amazed by the entire experience. I'd love to work with Luster again!"
Lorea Dandoy, George P. Johnson
IBM InterConnect
Luster events average over 1 million impressions.
Amplify your brand message and reach new audiences.
Choose from a variety of canvas sizes, or customize your own.
No event too large or small - we always complete the mosaic.
Have a multi-event campaign? Take it to the next level with a series of Hashtag Mosaics that come together to form one incredible Mega-Mosaic.
Get four Hashtag Printers at no additional cost.
The perfect complement to any Hashtag Mosaic event. Every guest has the opportunity to participate in the Mosaic creation process, and with the addition of our Hashtag Printers, they also get to walk away with a pocket-sized branded keepsake.
Case Studies
The sharing isn't over when the last photo has been placed. Watch how these clients captured their mosaic experience.
Ready to add some
Luster

to your next event?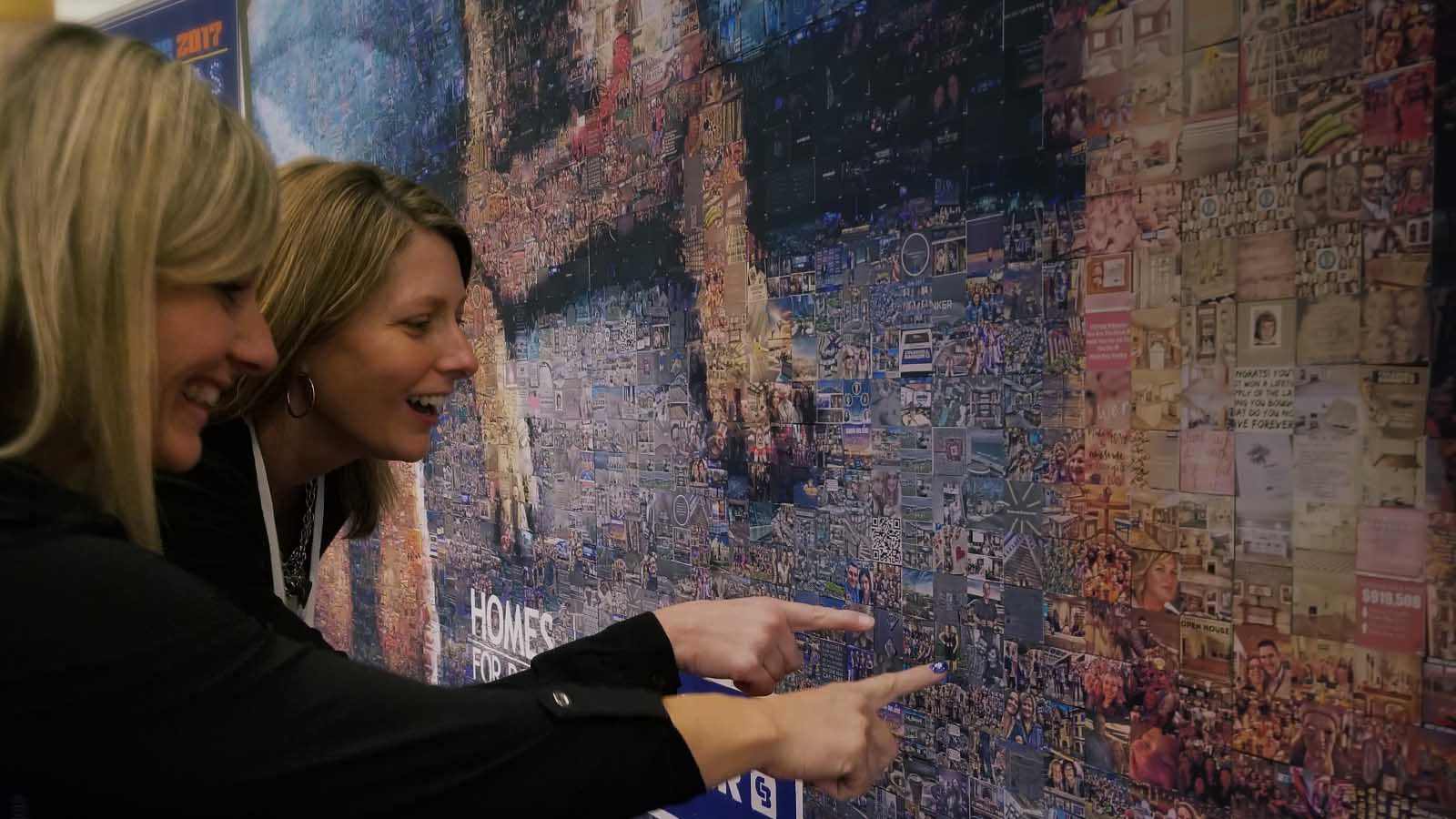 Discover more Luster products.
Looking for event ideas that drive onsite and social engagement? Ask us how we can help.
A mesmerizing kinetic display, made of thousands of flipping discs, designed to stop guests in their tracks.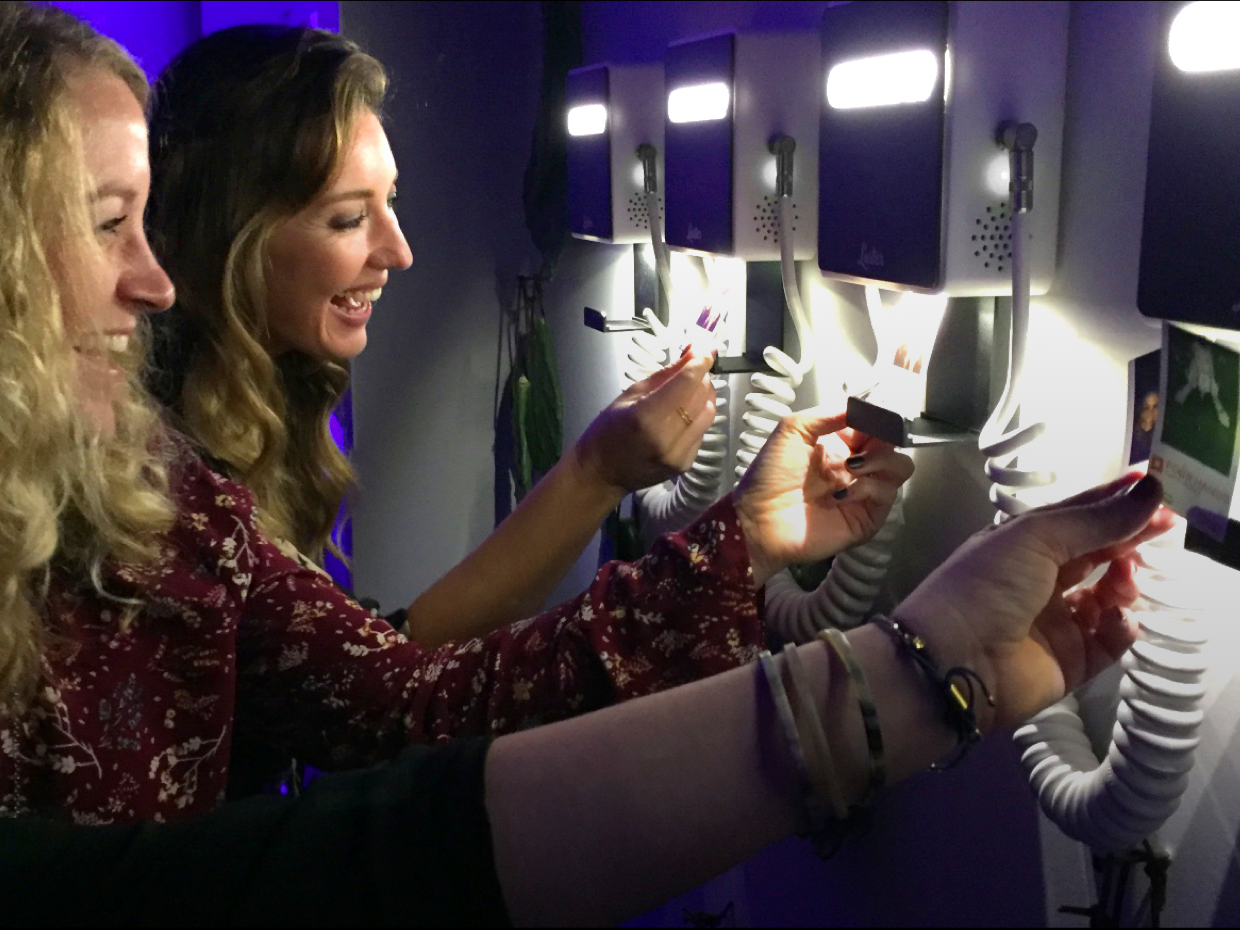 Onsite printers provide guests with a pocket-sized branded take-away, powered by your event's hashtag.
Real-time digital stream of your guests' Instagram and Twitter photos as they capture your event.