BREAKFAST
Flip-Disc Display
Experience the most mesmerizing kinetic display. Now for rent exclusively through Luster.
Attract an audience with the sound of thousands of magnetic flipping discs, and keep them captivated with interactive and branded content. Make your next event stand out with an experience like no other.
Familiar and Fresh.
A technology from the not-so-distant past, re-imagined and engineered to make your digital content a physical experience that's approachable, alluring, and exciting.
Designed for Versatility.
A modular panel system, integrated 3D depth camera, and built-in support for various content types make it the right fit for your activation. What will you build?
Disruption Done Right.
Normal is everywhere, and our system is anything but. Cut through the noise with a unique and delightfully unexpected experience. Your guests will appreciate it.
IBM | Adobe Summit
BREAKFAST FLIP-DISC DISPLAY
Adobe MAX
BREAKFAST FLIP-DISC DISPLAY
PUMA | Art Basel
BREAKFAST Flip-Disc Display
IBM | Adobe Summit
BREAKFAST Flip-Disc Display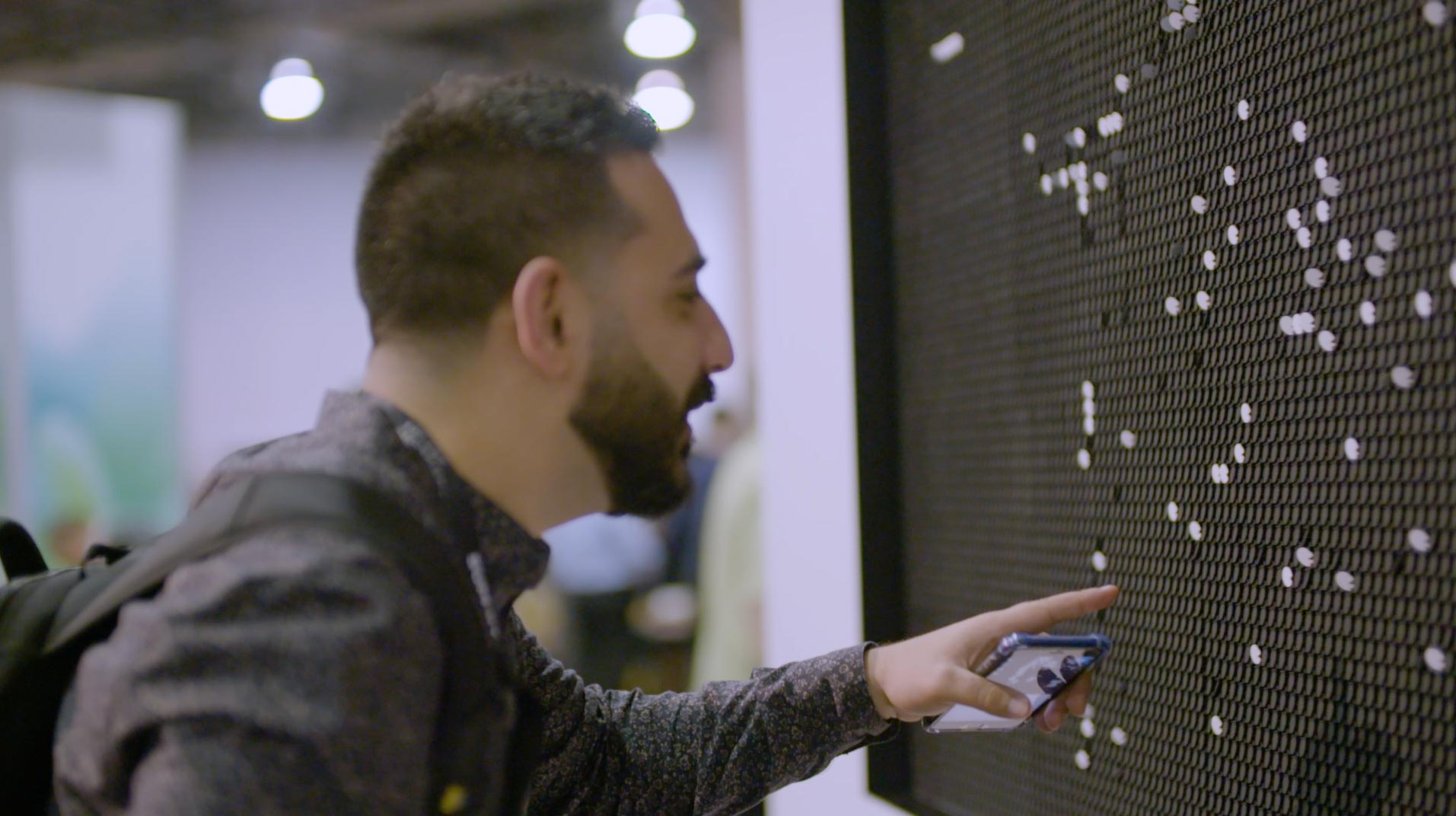 CISCO
BREAKFAST FLIP-DISC DISPLAY
Physical pixels stop 90% of guests in their tracks.
The unique look and sound of these flipping discs is so mesmerizing that we've confirmed a 90% stopping-rate of guests who come within ear-shot of the display. That's an off-the-charts number for any event experience looking to increase foot traffic.
First they dance, then the phones come out.
It's an amazing thing to watch, as people realize they're seeing themselves recreated with thousands of moving discs. The additional experience of HEARING their movements simply bends people's minds. Within seconds, guests begin taking out their phones and sharing the experience with friends and fans across their social networks – earned media at its finest.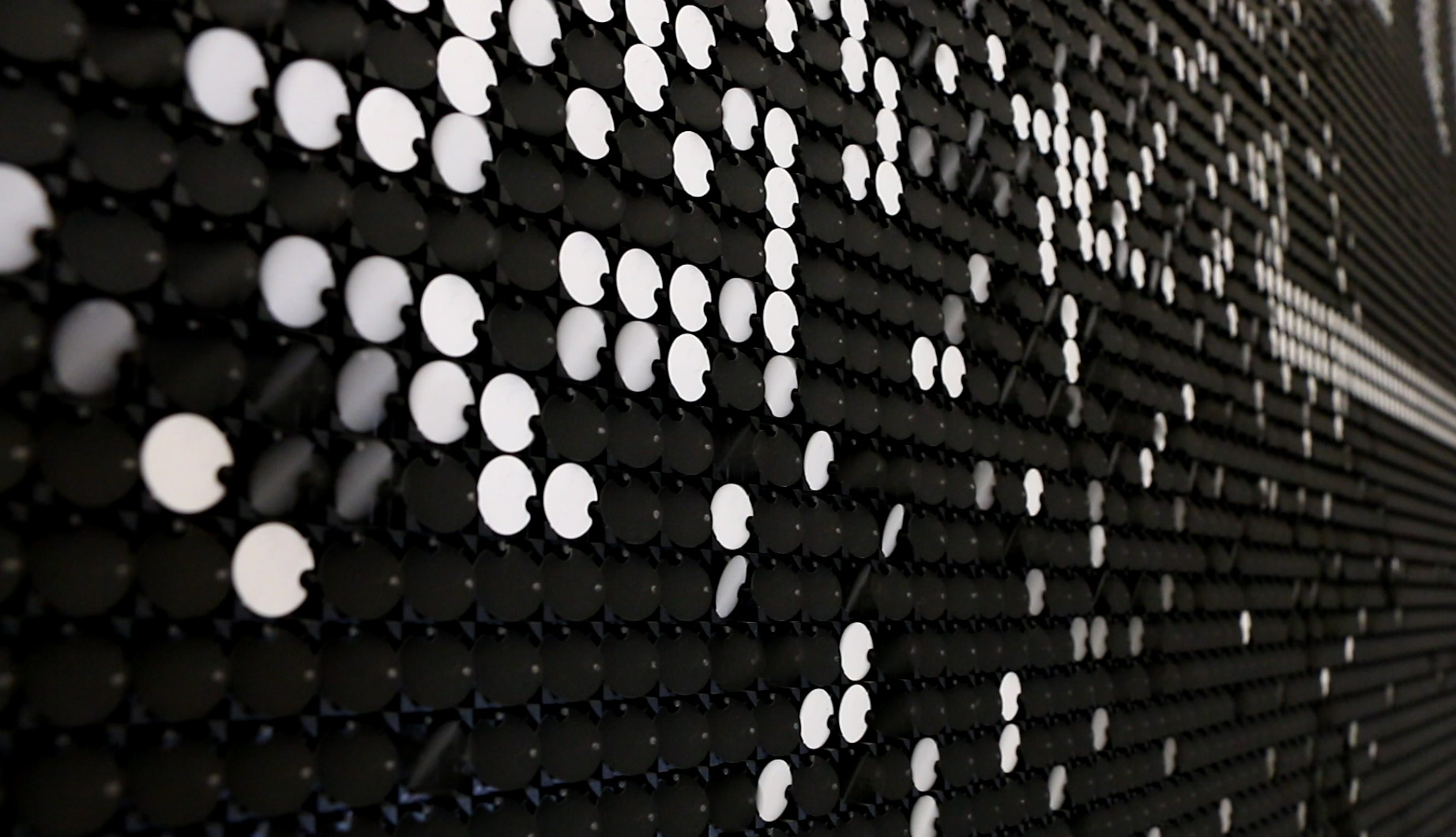 Built for your brand.
The most popular and effective use of the screen is the interactive Particles App. Utilizing the included 3D depth camera, it allows guests to interact and knock away pixels of your brand's logo, images, text, or other static content. Video and animation can also be interspersed via a pre-programmed playlist that can be created for each event.
Interactive Particle App
Present your brand's logo front and center and invite guests to knock it away by interacting with the display. As they step back, watch as gravity takes hold and rebuilds your logo pixel by pixel.
Video Content
Entertain onlookers with a unique and exciting way to display video content. The BREAKFAST Flip-Disc Display can achieve over 30 FPS, and we've developed filters that help make your footage look great. The resulting sight and sound is simply stunning.
Twitter
Merge the offline with the online by syncing to Twitter. Our easy moderation tool lets you stream your event hashtag and mix in into a truly kinetic feed.
Modular panels let you customize your setup.
Our system is made up of 16.8"x16.8" panels that can be assembled in a variety of layouts and sizes.
40 Panels (10 x 4)
Actual Size: 14' x 5'7"
Resolution: 280px x 112px
32 Panels (8 x 4)
Actual Size: 11'2" x 5'7"
Resolution: 224px x 112px
24 Panels (6 x 4)
Actual Size: 8'5" x 5'7"
Resolution: 168px x 112px
15 Panels (5 x 3)
Actual Size: 7' x 4'2"
Resolution: 140px x 84px
Interested in a permanent install?
The Flip-Disc Display is a product created by Luster's parent company, BREAKFAST. If you're interested in purchasing a display, you can request a quote from their website.
Discover more Luster products.
Looking for event ideas that drive onsite and social engagement? Ask us how we can help.
Billboard-sized works of art created by your guests in real-time using your event's hashtag.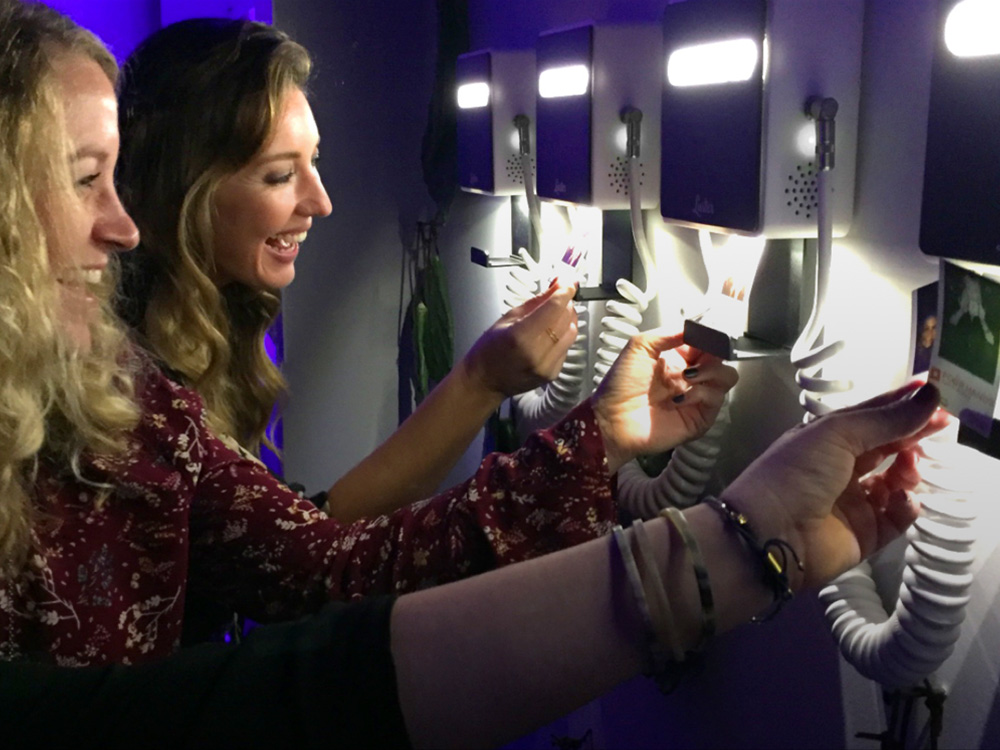 Onsite printers provide guests a pocket-sized branded take-away, powered by your event's hashtag.
Real-time digital stream of your guests' Instagram and Twitter photos as they capture your event.
Ready to add some
Luster

to your next event?